We will have Toy Poodle Puppies early summer of 2020
Toy Poodles:
Years ago, when showing my Papillons, I never thought I'd have a poodle. My Aunt got a couple  of beautiful Red Miniature Poodles . They were such a joy to be around I finally bought Fawncee my toy black female. Poodle's are very bonded to their people.  This is relative to Papillons streak of independence.  Poodles will choose to stay always with you and are very very devoted. I love Both breeds for what they are.
Our Poodle breeding females Fanwcee" AKC Reg toy poodle. Tru black.
A lrg toy Red  daughter of Fawncee  an up and coming show possible and breeding female.
GiGi is a Cream  another Breeding female of ours  she is not AKC reg.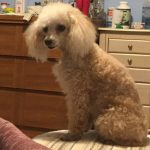 Candy is our new female to our line up. She is a red parti small miniature. AKC reg and tested clear/neg
puppy cockapoo cute aussie mini-aussi aussiepoo poodle pup for sale chockolate merle buy pap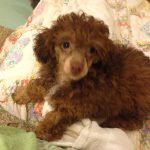 ill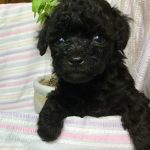 on p
uppy pappy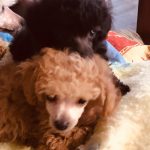 poohealthy puppy friendly puppy puppies pet companion show quality  Dachshund great repureputable healthy dog food